About the Owner, Ann Kanitz
Licensed, expert care. Loving environment.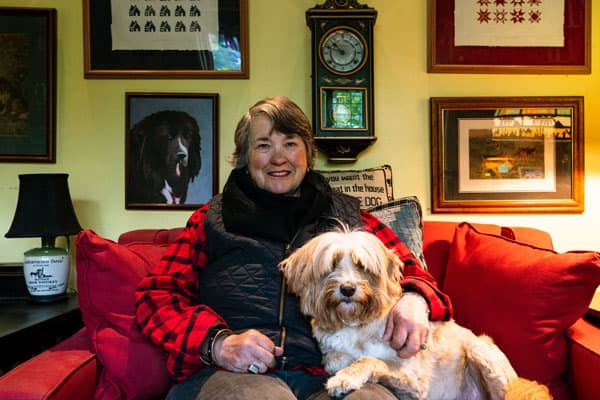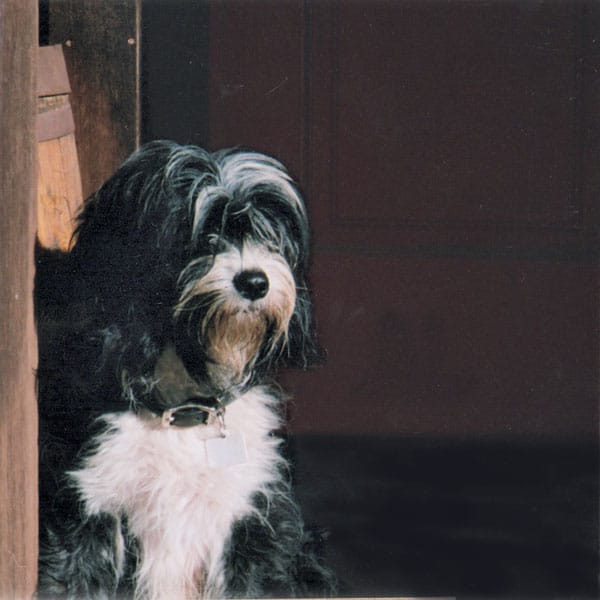 After purchasing
At Last Farm
in 1989,
Ann Kanitz
started the
Dog Day Camp
in 2006, later adding home-style boarding. She wanted visitors to the coast and locals alike to have the opportunity to explore places and enjoy activities that were not dog-friendly. At the same time, she wanted to introduce city dogs to the joys, scents, sights, and sounds of life on a rural farm. And so
At Last Farm Dog Day Camp & Boarding
was born.
Since the beginning, Ann has used her considerable expertise, along with her passionate dedication to creating a healthy, safe environment, to ensure that dogs in her care enjoy a wonderful vacation and return to their owners healthy, happy, and relaxed. She understands your dog's behavior, and she draws upon her knowledge and experience to create quality time and opportunities for play and exploration. Her qualifications include membership in APDT and the National Association of Professional Pet Sitters, CPR certification for Dogs & Cats, and a variety of other courses. She has also graduated from the K9 Behavior Academy Part 1, offered through the Marin Humane Society.
Ann continues to improve her skills and participate in seminars and workshops while refining and upgrading the property, ensuring that your dogs always receive the highest standard of care.
The heritage farm is certified by the National Wildlife Federation as Wildlife Habitat.
Ann has also bred and raised Champion Tibetan Terriers.
The family was at Mendocino for vacation and needed someone to watch our 2 dogs for a day. We were very happy with the level of care that At Last showed for our dogs. Ann discussed her approach with us before hand until we felt comfortable. Our dogs were very happy under her care. Thanks a million to Ann.
It is a great place to let your dogs enjoy their stay while you can relax knowing they are in great hands. When driving toward Ann's, my dogs start going crazy when we turn onto her street…they know it is fun ahead. At Last Farm is the best place on the Mendocino Coast to board your dogs.

Thank you, Ann. It was clear Zelda had the time of her life visiting with you & we will forever be grateful.And anytime we come back to the Mendocino area we will definitely have Zelda stay @ At Last Farms again! We highly recommend this wonderful place to anyone who visits the area. Best doggie place ever! We can't thank you enough Ann! You're amazing 🙂